Dumfries and Galloway is one of the most outstandingly beautiful, least spoilt and least known parts of Britain. Galloway, in the Southwest of Scotland has a stunning coastline, with many beautiful, secluded, sandy beaches. The Southern Uplands contain breath-taking hills and mountains, with flora and wildlife to match anywhere in the UK.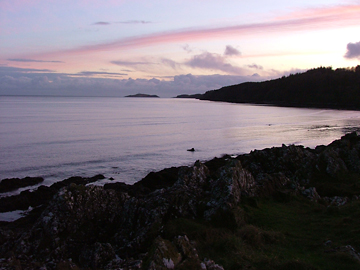 The local towns and villages are outstanding, with the jewel being the Artists town and fishing port of Kirkcudbright, only 3 miles from us. The food town of Castle Douglas is 7 miles away and is an excellent shopping area for quality food and drink, including Sulwath Brewery that produces award-winning ales. The cultural life is excellent, with regular music and arts and crafts festivals throughout the year.
The south west of Scotland contains some of the most beautiful gardens in the country, including the sub-tropical Port Logan botanic gardens, warmed by the Gulf Stream.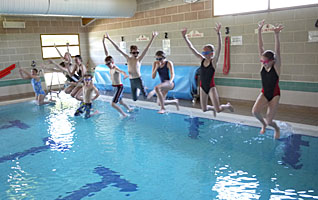 As well as many beaches nearby there are Swimming Pools in Kirkcudbright, Castle Douglas, Brighouse Bay Holiday Centre and the larger DG One Sports Centre in Dumfries which is currently closed for repairs (See www.dgone.co.uk )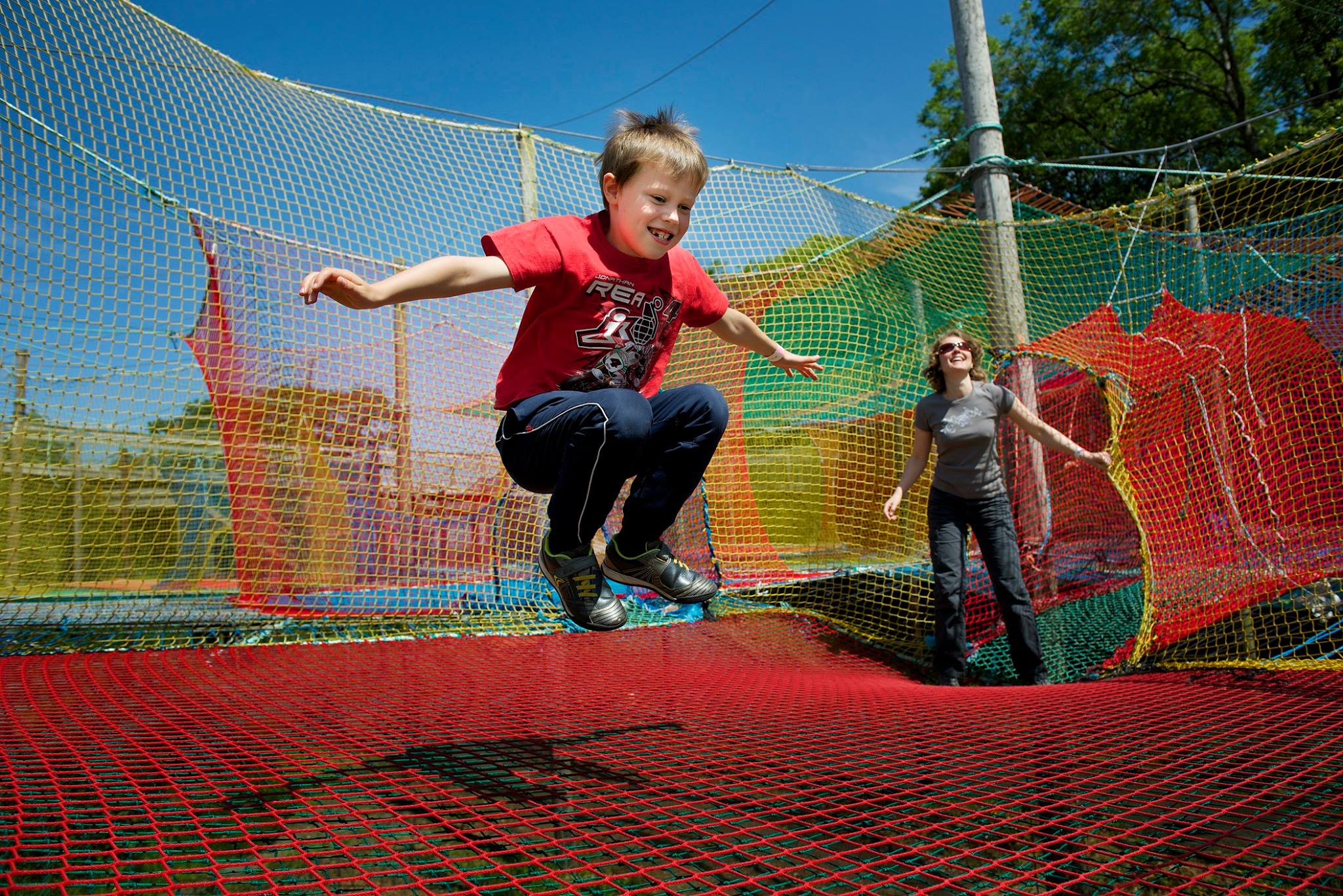 Cream O'Galloway –Organic ice cream, outdoor and indoor adventure areas and go karts, nature trails, café. Near Gatehouse of Fleet -10 miles. Recommended –our grandchildren love it. ( See www.creamogalloway.co.uk )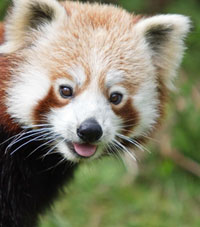 Galloway Wildlife Conservation Park. Only 3 miles away . A great experience with plenty of space for the animal collection. (See www.gallowaywildlife.co.uk)
Dalscone Farm. Dumfries. 27 miles away. Great outdoor and indoor playground for all children. (See www.dalsconefarmfun.co.uk )
Creetown Gem Rock Museum. 20 miles away. Great for a rainy day. Award winning fascinating collection.
(See www.gemrock.net )
Laggan Outdoor centre near Gatehouse of Fleet (15 miles away). Adventure activities for all ages.
(See www.lagganoutdoor.co.uk )
Tongland Family Golf Centre. 5 miles.
Kirkcubright Tennis Courts (we have rackets)
Loch Ken Water Ski School. 15 miles.
(See www.skilochken.co.uk )
Lochhill Equestrian & Trekking Centre . 4 miles.
(See www.lochhill.net )
Cocoa Bean Company. Twynolm. 5 miles. 1 of 3 superb chocolate makers near us.
Children can make their own chocolates.
(See www.thecocoabeancompany.com )
return to top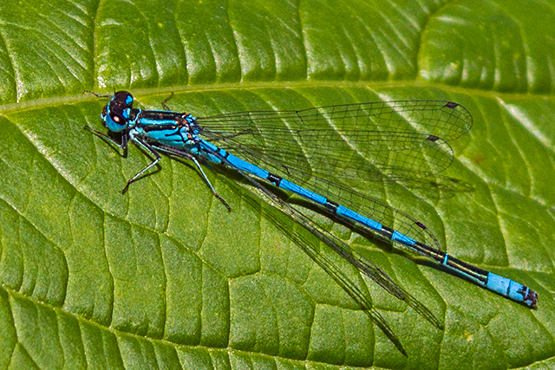 The Galloway countryside is very rich in birds , animals and wildflowers.
A popular attraction is Red Kite bird of prey feeding daily at Laurieston, 10 miles away.
There are numerous reserves .The most spectacular is WWT Caerlaverock Wetlands Centre. 1,400acre nature reserve.
A vast area of mudflats that contain many thousands of geese, swans, ducks and other birds, particularly in winter months. 35 miles. Also Castle. Recommended (See www.wwt.org.uk and www.nnr-scotland.org.uk )

There are also many Fishing opportunities.
return to top
Kirkcudbright is designated an Artists town because of its famous artistic heritage.
It has many good galleries and annual Summer exhibitions of national importance, in the Town Hall.

High Street Gallery has work of a high national standard.
The area has many Craftspeople some open regularly some occasionally
(See www.spring-fling.co.uk )
The Stewartry Museum, Kirkcudbright (See www.dumgal.gov.uk/museums for this and others)
Mill on the Fleet, Gatehouse. Restored 18th century cotton mill.
National Museum of Costume, Shambellie House, New Abbey- also Gardens.


Combine with a visit to Sweetheart Abbey ancient monument in New Abbey. 20 miles (See www.historic-scotland.gov.uk) for this and many more Castles and monuments in the region. This includes Cairnholy, remains of 2 chambered cairns 4,000 years old. 15 miles.


return to top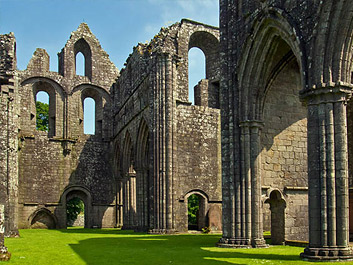 The Cinema, Newton Stewart
1 screen, 30 miles
Robert Burns Centre, Dumfries
1 screen. 30 miles
return to top
Southern Upland Way, and the Galloway Forest Park trails. There are stunning coastal walks as well as beautiful walks directly from The Waterhouse. There are 4 Lochs between 5 and 15 minutes away and a forestry walk 10 minutes away as well as superb panoramas of the mountain ranges. We provide a map for these.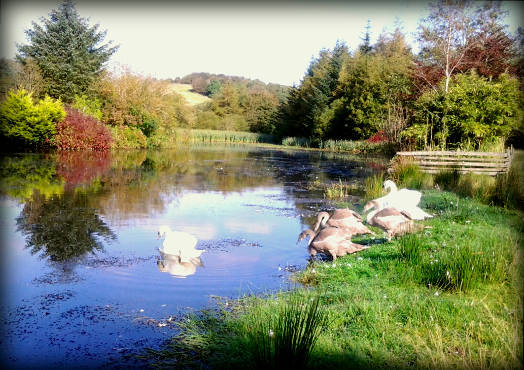 return to top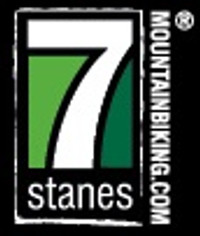 The popular 7 Staines Mountain Bike Trails are nearby and this is a great area for all biking. Bikes can be rented locally. (See www.7stanes.gov.uk )

Mountain Bike coaching, guiding and holidays
www.bottlegreenbiking.co.uk




return to top

Dumfries and Galloway has some of the best fishing to be found in the whole of Europe and offers a great variety of lochs, rivers and sea.
See www.visitscotland.com/see-do/activities/fishing/dumfries-galloway

www.welcometoscotland.com/things-to-do/activities/fishing/dumfriesandgalloway
return to top
The large National Trust Gardens at Threave are only 7 miles away – ( See www.nts.org.uk )
Broughton House town garden and Art Gallery is 4 miles away in Kirkcudbright, also National Trust (See www.nts.org.uk )
Our personal favourite 2 gardens are further away near Stranraer, about 80mins drive away:-
Logan Botanic Gardens is a large stunning tropical garden protected by the Gulf Stream and large walls. A visit is like leaving Scotland and arriving in a tropical paradise. ( See www.rbge.org.uk/logan )
This can be combined with, Glenwhan Gardens at Dunragit, a unique 12 acre garden built on a hillside overlooking Luce Bay. Informally and abundantly planted with ponds and moorland walks. ( See www.glenwhangardens.co.uk )
Further on is the Mull of Galloway visitor centre and lighthouse, the southernmost tip of Scotland( See www.mull-of-galloway.co.uk )
Also nearby to Stranraer is Castle Kennedy Gardens, famous for Spring and early Summer Rhododendrons (See www.castlekennedygardens.co.uk ) A great day trip, but get up early.
Cally Gardens Nursery in Gatehouse of Fleet is a must. A large walled garden packed with a vast range of plants, some found nowhere else in Scotland. Many are for sale.
Also nearby are smaller high quality nurseries, Buckland Plants, 1 mile, and Mutehill Nursery, 2 miles.
return to top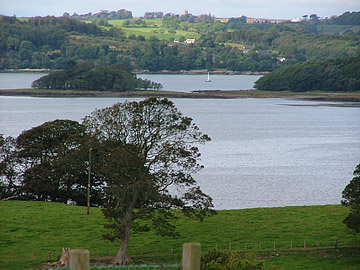 From The Waterhouse hot tub on a clear night, thousands of stars and even the Milky Way are all visible without the use of a telescope.

See www.forestry.gov.uk/darkskygalloway
www.scottishdarkskyobservatory.co.uk



return to top


There are also drink producers.

Sulwath Ale Brewery in Castle Douglas (8 miles) produces excellent award winning real ales and do a daily brewery tour at 1.00 lasting about 90mins .Includes tasting. Very popular rainy day option for male visitors.(See www.sulwathbrewers.co.uk )

Annandale Distillery in Annan was reborn in 2014 following an extensive £10.5million restoration project. Once again single malt Scotch whisky is being produced in the region after almost a 100 year sleep.

Loch Arthur Community produces and sells organic cheeses, meat and veg from its farm shop near Beeswing (25 miles). Enjoy a snack in their new cafe.

Restaurants of quality include in Kirkcudbright The Selkirk Arms, Castle Restaurant and The Auld Alliance. There are Indian, Chinese and Italian Restaurants in Castle Douglas

Good Pub grub can be found at The Laurie Arms, near Castle Douglas ,the Kings Arms, Castle Douglas , The Gordon House, Kirkcudbright and The Masonic, Gatehouse of Fleet with a sunny conservatory and large garden for children.

Fresh fish can be bought in Kirkcudbright in the harbour at Polarbites, who have an excellent adjoining Fish and Chip shop with 'sit in' or 'take away' service.

Castle Douglas has 3 butchers and Kirkcudbright 2 and both also have good Delis.





return to top


THEATRES, CRAFT & MUSIC FESTIVALS

The Fullarton Theatre in Castle Douglas has numerous events throughout the year from quality traditional music to plays, rock and movie screenings. ( See www.lochsidetheatre.co.uk to see what's on when you visit)

The Wickerman Festival, 4 miles away. Scotlands second biggest Summer music Festival.(See www.wickermanfestival.co.uk )

Spring Fling, Scotlands premier Art & Craft Open Studio Event. Usually last weekend in May accross Dumfries and Galloway.(See www.spring-fling.co.uk )

Kirkcudbright Jazz Festival. Trad jazz in many venues.June. (See www.kirkcudbrightjazzfestival.co.uk )
Kirkcudbright Summer Festivities hold events most nights during July and August including Scottish night every Thursday. (See www.summerfestivities.com & www.kirkcudbright.com )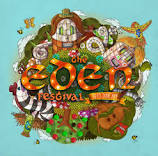 There are many Folk and World Music events throughout the year including the Eden Festival and Knockengorroch Festival other cultural events.
return to top