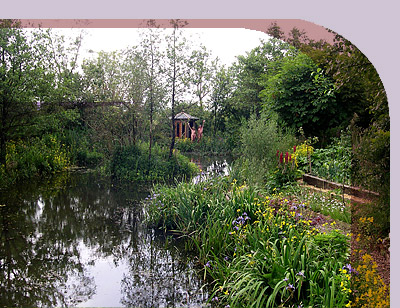 Naturism

Naturism is a hugely popular, if still a minority activity and philosophical belief, in most European countries as well as America and Australia.
Up to ten million Europeans are believed to enjoy naturist recreation, and that does not include Sweden where most of the population enjoy island based family holidays in the Summer months without clothes, or Finland where communal, naked saunas are a traditional way of life. In Holland most saunas in hotels and health centres are also naturist only, occasionally to the alarm of British visitors.
Naturists are not well catered for in Britain, despite an estimated one million British people being occasional or regular naturists, with little holiday accommodation available to them. Considering also that Scotland gets a lot of visitors from Holland, where nearly 20% of the population are naturist, this does not seem a balanced approach, or good business.
What is Naturism, apart from the obvious not wearing of clothes when appropriate?
A few quotes:
"Naturism is a way of seeing the world differently. It's an active experience based on open-mindedness, awareness, acceptance and understanding of others as individuals in their natural environment.

When you think about it, a naked body is merely the extension of an equally free mind"
---


"Most naturists prefer not to be called nudists, because of many historical stereotypes (the term 'nudist colony' is so obsolete as to be almost quaint), as well as preferring the connection to nature implicit in the term naturism."
---


Historically nudity was required for many religious practices, biblical baptism, Hindu gymnosophists (naked philosophers) as well as sports- famously Olympic games.
Modern naturism started in Germany in the early 20th Century as a movement towards a healthy, Utopian lifestyle, with compulsory exercise and vegetarianism as part of its philosophy. (Also no alcohol and a puritanical view of sex). This has changed over the years to a more liberal approach, and spread around the world where permitted.
---


"Naturism is a way of life in harmony with nature characterized by the practice of communal nudity, with the intention of encouraging self- respect, respect for others and for the environment"
---


For many of the above reasons and many more, especially the undeniable truth that being outdoors naked feels amazing and is great fun, we encourage naturist visitors to come to The Waterhouse and enjoy the acre of gardens as nature intended. Many visitors who are not naturists have tried a naked walk and were impressed by their bravery and most use the hot-tub with just the bare essentials, a glass of wine.
We are never naturist unless absolutely fine with all the guests and no pressure is ever applied to visitors to be naturist. It is entirely optional.
France has the most family orientated centres for naturism with 100's of luxurious sites for camping, caravanning and chalets. Many are huge with Restaurants, Swimming Pools, Tennis and Sports Centres. For more info see www.france4naturisme.com , which has the largest number of large sites and www.british-naturism.org.uk. Croatia is also big on naturism with official figures placing naturism at 17% of tourist income. Spain also has many good centres and very tolerant attitudes on beaches. Final thought:
---


"What spirit is so empty and blind,that it cannot recognise the fact that the foot is more noble than the shoe, and skin more beautiful than the garment in which it is clothed?" - Michaelangelo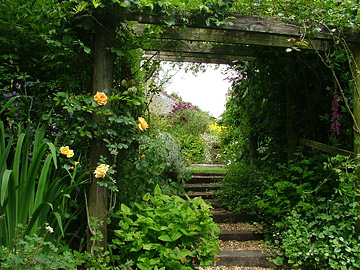 Article from "Go Natural" magazine, New Zealand

---


'The Waterhouse',
A Naturist Gem in South West Scotland
We had never been to South West Scotland. We had read of its glorious countryside, with forests and uplands, of its sturdy traditional farming exemplified by the native Galloway cattle, of its unspoiled intimate small towns and glorious coastline which faces south across the vast sandy expanses of the Solway Firth.
So it was that we decided that we would wait no longer – it was time to pay the area a visit. The next question of course, was where to stay – and an article and ads in the naturist press about The Waterhouse seemed to tick all the boxes.
We enjoy the freedom of naturist self catering in well equipped accommodation. We like rural surroundings and feeling close to Nature. We like to enjoy wandering around beautiful gardens without clothes (weather permitting!). Like most people, we delight in relaxing in a hot tub in beautiful surroundings. We greatly value meeting and sharing with friendly, like minded folk .The gardens incorporate water as their dominant theme and have been created and lovingly tended by the couple whose gardens they are. Martin and Sharon live in their own home tucked away behind shrubs, fencing, plants and trees which appear to have evolved organically. Learning of all this, we knew that The Waterhouse, near Kirkcudbright, was the place for us!
Martin and Sharon are delightful hosts, and on our first evening we joined them in their comfortable home for a superb meal which we had prebooked and which they had prepared from local ingredients, including vegetables from their gardens. It was a convivial occasion and a great start to our holiday.
The Waterhouse is quite unique, in that Martin and Sharon have created it themselves. It is of solid timber construction and very 'eco-friendly' with plenty of insulation, south facing and nestles into the landscape. There are extensive areas of decking to the front, with views over the main pond beyond which Martin has created a summerhouse as a focal point.
When we stayed in midsummer, the flowers and superbly well screened setting were a delight, and The Waterhouse's large double glazed windows seemed to dissolve the usual barriers between inside and outside. There are two bedrooms, one with a double bed and door leading onto the decked area, the other with two full size bunk beds. There is a very well appointed shower room, a well thought out galley kitchen which connects into the compact lounge/dining room which also opens out onto the decked area and hot tub. The Waterhouse has its own adjoining dedicated car parking space, beyond which lie further intimate areas of the gardens, with pergolas, arbours, steps and another smaller pond.
Martin explained that although The Waterhouse is designed around naturist living, it also lends itself to non naturist guests as well, as only those actually staying there have access to it. However, he likes to know whether guests are naturist or not before they arrive, as he normally carries out his gardening au naturel if the weather is suitable and is at pains to avoid any possible embarrassment to the unconverted (our phrase, not his!). He did say, however, that non naturist guests often tell him that they find that using the hot tub in this private place is conducive to the slipping off of 'togs' as they go in...
In the three days that we stayed at The Waterhouse we did do some local exploring. There is the quite ambience of Kirkcudbright with its scallop fishery, and the range of specialist shops and 'foodie' places at Castle Douglas. We walked along the beach near Arbigland south of Dumfries but it was a bit breezy for naturism when we were there. Coming from crowded Bedfordshire, we marvelled at the quiet well maintained roads and easy parking wherever we went. There are some beautiful walks to enjoy from The Waterhouse, and Martin shared his local knowledge with regard to them. It must be said, however, that so seductive and beguiling is The Waterhouse that we spent a very good deal of our time just being there. The weather was generally warm and sunny but quite breezy, while The Waterhouse is very sheltered and a suntrap too. There are a variety of thoughtfully placed areas where one can sit in shade or sun whichever is appropriate, and the whole setting is a photographer's delight.
On the morning before we left we relaxed and chatted to our host and hostess, and Brenda and Sharon, with their 'wholistic' approach to life, seemed to find so much common ground between them that it was almost eerie…
During a longer stay, we would no doubt have explored much more of what this wonderful area has to offer, with its easy access west off the motorway just north of the English/Scottish border. However, for the few days that we were there we just found it so very easy to relax and revel in everything that the secluded intimacy of The Waterhouse has to offer...