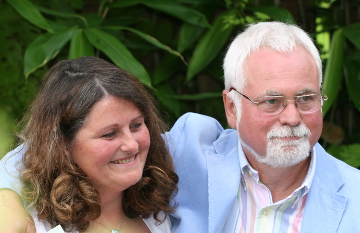 YOUR HOSTS
Martin and Sharon live in a cosy cottage in the garden. Martin retired from his job of 30 years as a teacher of Art and Design, to design and build The Waterhouse in 2005. He is a passionate gardener and environmentalist and ran the British Wild Plants mail order nursery for 12 years from Stockarton. Martin is an enthusiastic cook, film fanatic and lover of folk and world music.
Martin has also worked as a Garden Designer with his son, Rory, of Galloway Stonecraft, mainly on soft landscaping. Rory did most of the hard landscaping in the Waterhouse gardens.
Sharon is a retired Special Needs Teacher. She enjoys the outdoors and previously worked as an outdoor instructor in Scotland and Australia. Sharon enjoys meeting people and looks forward, with Martin, to welcoming you to The Waterhouse.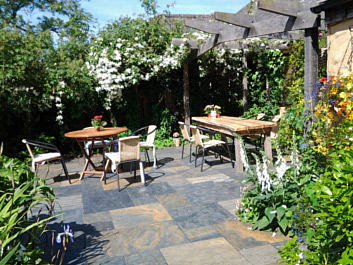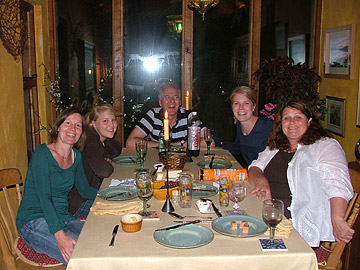 HOSPITALITY
Meeting and caring for our visitors remains an important part of our outlook and philosophy. Greeting customers on arrival, helping to point guests in the direction of their interests, occasional garden chats, evening meals and fond farewells afford some valuable opportunities to share experiences.
At the start of The Waterhouse journey in 2005, having developed our gardens over many years, extended and rebuilt our old semi-derelict cottage into what it is today, we decided to build The Waterhouse.
The main thinking was how good it would be to create as beautiful a house and gardens as we could and share them with lots of interesting people. Since then, our many guests have been wonderful and have enriched our lives as much as we hope a visit here has been memorable and life enhancing for them.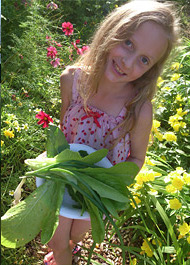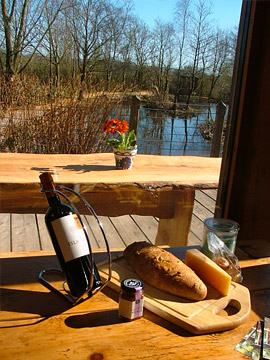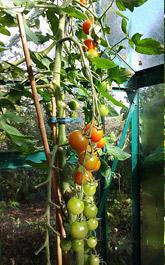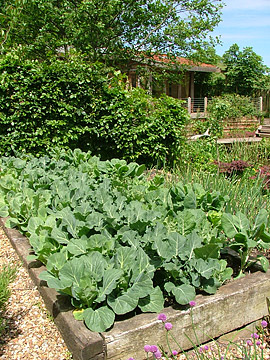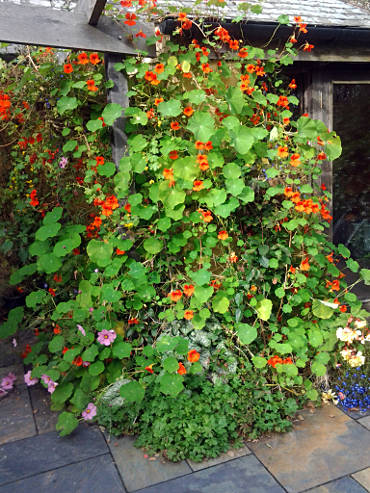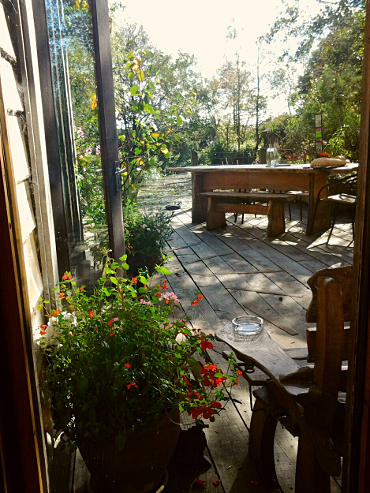 Leisurely and friendly meals in our Cottage Kitchen have become a very popular part of a stay here and a great way to get to know one another. We offer occasional home cooked meals with ourselves, using locally sourced and garden produce, at a reasonable cost. A diverse menu, catering for all tastes is available for you to choose from. Advance notice of interest helps us accommodate your needs.
In summer months, buffets and meals with us can be enjoyed on the cottage patio. (Naturist, if preferred and if warm enough.)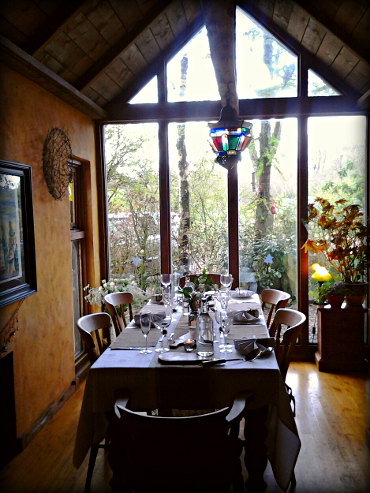 Having hosted several group naturist holidays and garden open days, for more sociable group gatherings, we hope to continue this on an annual basis. If you think you might be interested, please enquire about future dates.
Vegetable Gardens - A small vegetable garden allows visitors to harvest fresh vegetables for their own use, some of the year, on a complimentary basis.
Home Entertainment - Screenings on our HD Home Theatre system are also popular for winter months and for children when parents are eating dinner!